To pick the perfect wordpress theme, consider your website's purpose, design preferences, and functionality requirements.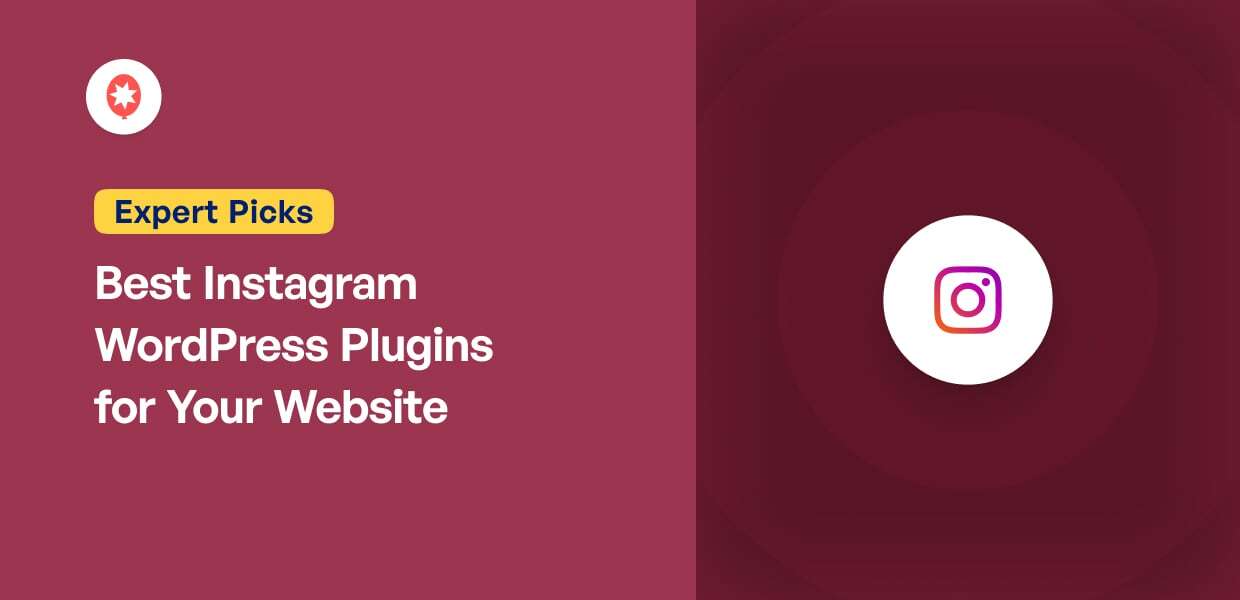 Credit: smashballoon.com
Researching The Basics
Understand The Importance Of A Well-Designed Website Theme
A well-designed website theme is crucial for several reasons. First impressions matter, and a visually appealing theme can immediately grab the attention of your visitors. It helps establish credibility and professionalism, leading to a positive user experience. Additionally, a well-designed theme contributes to better navigation and organization, making it easier for users to find the information they need.
Ultimately, it can enhance your website's overall performance and drive more user engagement.
Consider Your Website'S Niche And Purpose
Every website serves a specific purpose within a certain niche. It is essential to understand your website's niche and purpose before picking a wordpress theme. Take some time to analyze your target audience, the type of content you will be offering, and the specific goals you want to achieve through your website.
This understanding will help you choose a theme that aligns with your website's niche and purpose, ensuring that it delivers the right message to your audience.
Identify The Features You Need For Your Website
A wordpress theme can offer a range of features and functionalities that determine how your website looks and functions. It is crucial to identify the specific features you need for your website. Consider factors such as the type of content you will be publishing, the layout and design elements required, and any specific functionalities like e-commerce integration or social media integration.
By outlining the necessary features, you can narrow down your theme options and ensure that the selected theme meets your website's requirements.
Research The Latest Trends In WordPress Themes
The world of web design and wordpress themes is constantly evolving. It is essential to stay updated with the latest trends to ensure that your website looks modern and up-to-date. Research the current design trends, colors, typography, and layouts that are popular in wordpress themes.
This knowledge will help you make informed decisions while selecting a theme and ensure that your website reflects a contemporary and visually appealing aesthetic.
Explore Popular Theme Marketplaces And Directories
When it comes to choosing a wordpress theme, there are numerous marketplaces and directories available. Take the time to explore popular theme marketplaces such as themeforest, elegant themes, or wordpress. org's official theme directory. These platforms offer a wide selection of themes, ranging from free to premium options.
By browsing through these marketplaces and directories, you can discover themes that align with your website's requirements, read user reviews, and compare different options to make an informed decision.
Remember, selecting the perfect wordpress theme is an important decision that can greatly impact your website's success. By understanding the importance of a well-designed theme, considering your website's niche and purpose, identifying necessary features, researching the latest trends, and exploring theme marketplaces, you can guide your decision-making process and choose a theme that elevates your website's overall design and functionality.
So, let's dive in and find the perfect wordpress theme for your website!
Evaluating Theme Options
Consider The Design And Visual Appeal Of The Theme
When evaluating theme options for your wordpress website, it's crucial to consider the design and visual appeal of the theme. The look and feel of your website have a significant impact on attracting and retaining visitors. Here are some key points to keep in mind:
Check if the theme aligns with your brand identity and website goals. Does it convey the right message and create the desired user experience?
Look for a clean and organized design that is easy to navigate. Users should be able to find what they're looking for without any confusion.
Consider the aesthetics and visual elements such as color schemes, typography, and spacing. These elements should be visually appealing and complement your content.
Ensure The Theme Is Mobile-Responsive And Optimized For Seo
In today's mobile-first era, having a mobile-responsive website is essential. Here are some points to consider when evaluating theme options:
Check if the theme is mobile-responsive, meaning it automatically adjusts its layout and design to fit different screen sizes and devices. This ensures a seamless user experience across various platforms.
Ensure the theme follows best practices for mobile optimization, such as fast loading times and mobile-friendly navigation.
Look for themes with built-in seo optimization features or compatibility with popular seo plugins. This will help improve your website's visibility in search engine rankings.
Check The Theme'S Compatibility With Major Plugins And Page Builders
Plugins and page builders add functionality and customization options to your wordpress website. Here's what to consider when evaluating theme options:
Verify if the theme is compatible with major plugins that you plan to use, such as contact forms, social media integration, or e-commerce functionality.
Check if the theme supports popular page builders like elementor or beaver builder, which allow you to easily customize your website without coding knowledge.
Ensure that the theme doesn't conflict with essential plugins or cause any performance issues.
Evaluate The Theme'S Customization Options And Flexibility
Having the ability to customize your website is crucial for creating a unique online presence. Here are some points to consider:
Check the level of customization offered by the theme. Does it allow you to customize colors, fonts, layouts, and other design elements as per your preference?
Look for themes that offer different templates and layout options to suit various types of content, such as blog posts, portfolios, or online stores.
Consider the ease of customization. Is it user-friendly and intuitive, or does it require extensive coding knowledge?
Review User Reviews And Ratings For The Theme
Before making a final decision, it's essential to look into user reviews and ratings for the theme. Here's why this step is crucial:
User reviews can provide valuable insights into the theme's performance, compatibility, and overall user experience.
Look for themes with positive reviews and high ratings to ensure quality and reliability.
Consider both the quantity and quality of reviews to get a comprehensive understanding of the theme's reputation.
By evaluating these aspects of theme options, you can pick the perfect wordpress theme that not only looks visually appealing but also aligns with your customization needs, seo requirements, and plugin compatibility. Remember, finding the right theme is an investment in your website's success.
Testing And Making The Final Decision
So you've done your research, shortlisted a few appealing wordpress themes, and now it's time to put them to the test. Testing and evaluating each theme will help you make an informed decision and choose the perfect one for your website.
Here are the key points to consider:
Install And Activate A Few Shortlisted Themes For Testing
Install and activate each theme one by one to get a firsthand experience of how they work
Take note of any difficulties or compatibility issues during the installation process
Test The Theme'S Loading Speed And Performance
Use speed testing tools like gtmetrix or pingdom to measure the loading speed of each theme
A slow-loading theme can negatively impact user experience and seo
Ensure that the theme is optimized and doesn't have unnecessary code that could slow down your website
Evaluate The Theme'S User-Friendliness And Ease Of Use
Navigate through the theme's demo and backend to assess its user interface and ease of customization
Check if the theme has a user-friendly interface with intuitive options and customization settings
Consider the level of technical knowledge required to successfully set up and modify the theme
Check The Theme'S Customer Support And Documentation
Look for active and responsive customer support channels like live chat, support forums, or email support
Review the theme's documentation and user guides to ensure detailed instructions are available
Good customer support and comprehensive documentation can save you time and frustration in the long run
Make A Final Decision Based On Your Observations And Requirements
Consider the results of the testing process and the compatibility with your website's goals and requirements
Ensure that the theme aligns with your brand identity and showcases your content effectively
Take into account factors such as responsiveness, seo optimization, and compatibility with essential plugins
By following these steps and considering the key points mentioned, you'll be equipped to make an educated decision when choosing the perfect wordpress theme for your website. Remember, finding the right theme is crucial for creating a visually appealing and user-friendly website that meets your objectives.
Frequently Asked Questions Of How To Pick The Perfect WordPress Theme
What Is A WordPress Theme And Why Is It Important For My Website?
A wordpress theme is a design template that determines the layout, style, and functionality of your website. It is important because it provides the overall look and feel of your site, allowing you to customize it to match your brand and engage your audience.
How Do I Choose The Right WordPress Theme For My Website?
To choose the right wordpress theme, consider your website goals, target audience, branding, and desired features. Look for a theme that is responsive, seo-friendly, has good user reviews, and offers the customization options you need. Demo the theme to see how it looks and functions before making a decision.
Should I Use A Free Or Premium WordPress Theme?
Whether to use a free or premium wordpress theme depends on your needs and budget. Free themes are a good option for beginners or those on a tight budget. Premium themes offer more features, support, and customization options, making them ideal for professional websites or businesses with specific requirements.
Can I Switch My WordPress Theme Later If I Change My Mind?
Yes, you can switch your wordpress theme later if you change your mind. However, it is important to note that changing themes may affect the appearance and functionality of your website. Ensure you backup your site before making any theme changes and review the compatibility of plugins and customizations with the new theme.
How Can I Customize My Chosen WordPress Theme?
You can customize your chosen wordpress theme through the wordpress customizer or using a drag-and-drop page builder plugin. The customizer allows you to modify colors, fonts, layouts, and other visual aspects. Page builder plugins provide additional flexibility, enabling you to visually design and create custom page layouts without coding knowledge.
Conclusion
Choosing the perfect wordpress theme for your website is a crucial decision that should not be taken lightly. With the wide range of options available, it is important to consider your website's purpose, design preferences, and functionality needs. By following the tips outlined in this blog post, you can ensure that you make an informed decision that aligns with your goals and objectives.
Remember to thoroughly research and explore different theme options, consider the responsiveness and responsiveness, and pay attention to user reviews and ratings. Investing time and effort in selecting the right theme will not only enhance the overall look and feel of your website but also contribute to a better user experience.
So take your time, prioritize your requirements, and enjoy the process of finding that perfect wordpress theme that will bring your website to life.